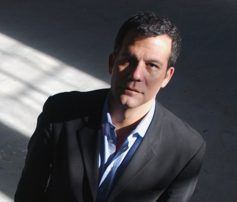 Richard Florida is Director of the Martin Prosperity Institute and Professor of Business and Creativity at the Rotman School of Management, University of Toronto. His previous work includes national bestselling books as well as numerous papers and articles.
I first heard about Richard when I was a Board member at Performing Arts Burlington (now known as Creative Arts Burlington), and was inspired by the messages in "The Rise of the Creative Class".  He has recently released a new book called, "The Great Reset".  And he apparently plays a mean guitar!
If you're an Arts Entrepreneur, I invite you to explore his theories about the Creative Class:
As Richard has stated in many interviews, every human being is creative and there are 38 million people privileged to be paid to be creative! Most people who talk about creativity consider three dimensions:  technology, economic, and artistic or cultural. The Creative sector of the economy accounts more than 50% of all wages and salaries paid.